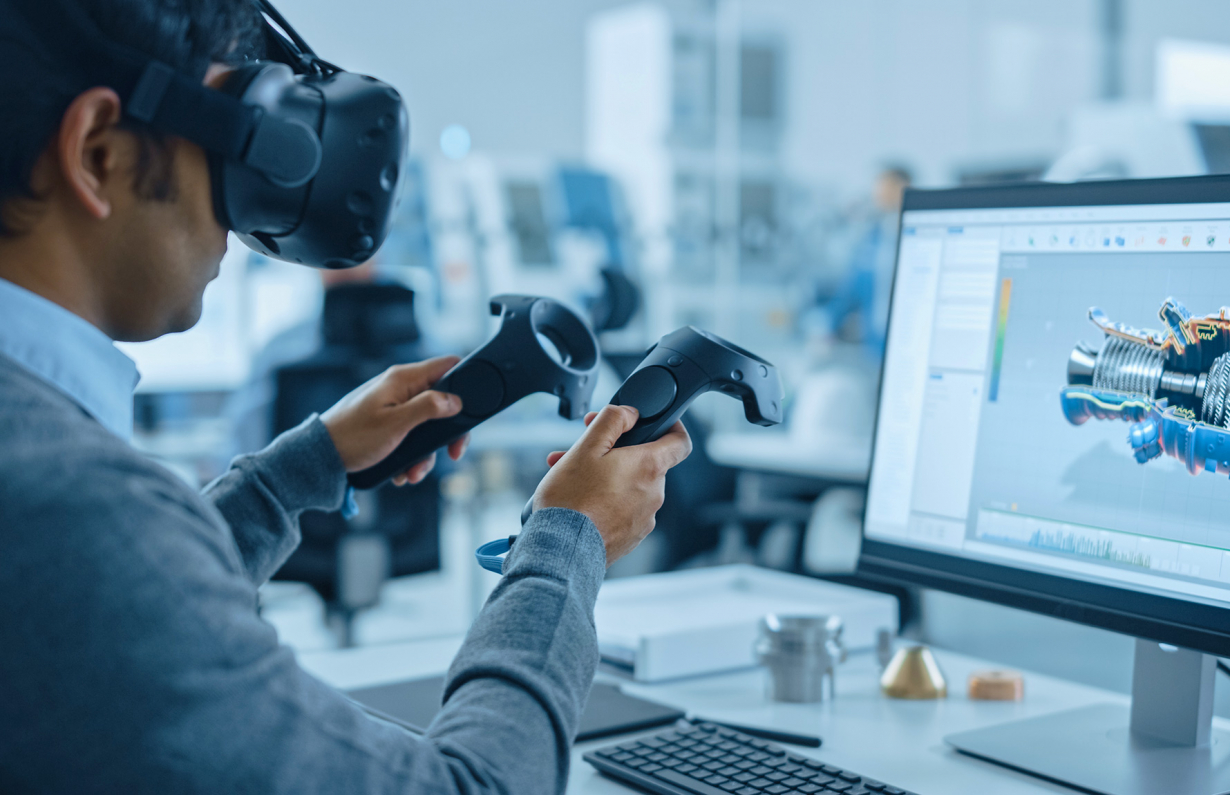 Product Knowledge
Virtual reality
Virtual reality at the service of the product
What we can do
After Sales Digital Twin – a software made by STAR7 by combining product expertise and VR technology – applies virtual realty to the world of technical documentation. ASDT allows STAR7 Product Knowledge to offer its customers an innovative service for creating and managing after-sales documentation.
A "virtual twin" of the product to be analyzed, built, and placed in a virtual workshop offers users an immersive experience that allows them to perform and track each operation precisely and thoroughly. The interface and tools included in the ASDT application also simplify the process of creating documentation, ensuring greater efficiency than physical data gathering.
The advantages
Virtual training saves money on several fronts: costs related to the product and transporting it, travel for participants and trainer, and the set-up required for an in-person course. Courses managed this way can also be recorded then made available on-demand at a later date, for complete freedom of use.
Other services of
Product Knowledge