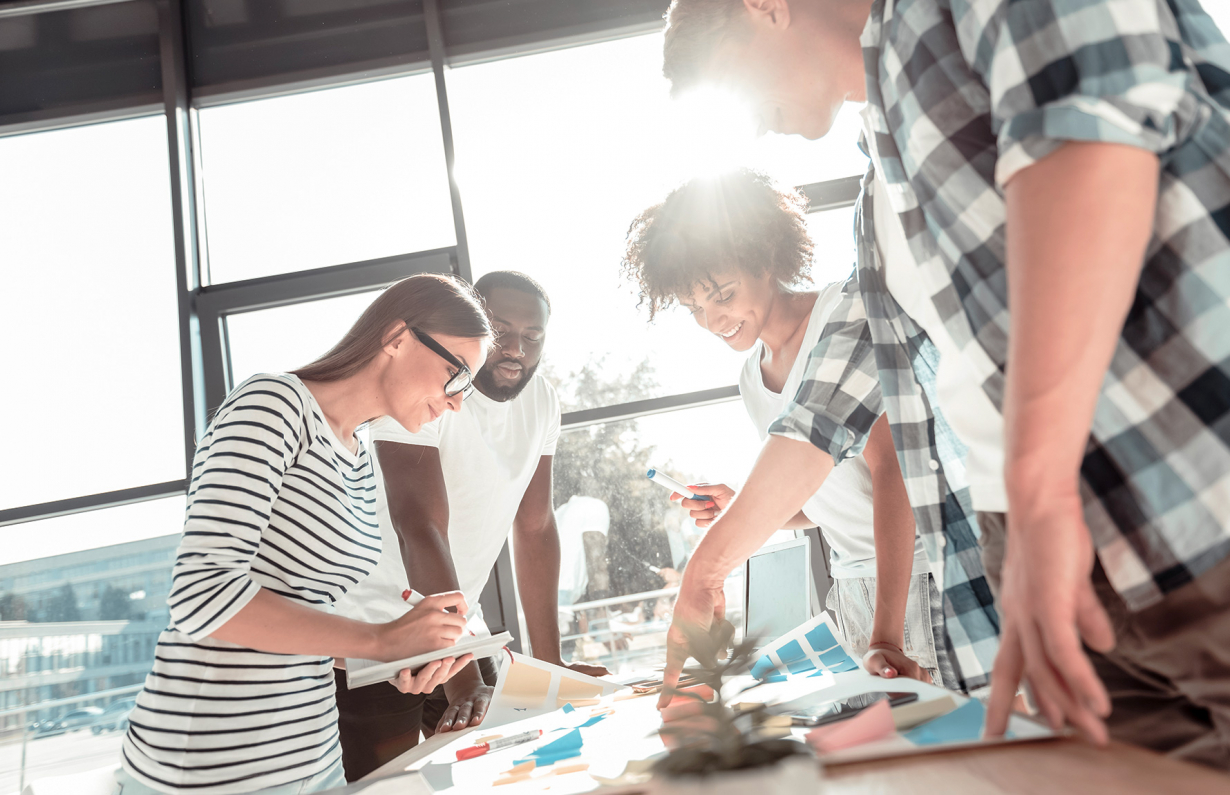 Careers
Work with us
Why STAR7?
We could say that STAR7 is a great stepping stone thanks to its international projects. We could take you to visit our Creative Lab, to personally experience how we do R&D and see how our cutting-edge technology is born and developed. We could tell you how many words we translate and into how many languages. Or tell you about the value of the unique technical specifications for developing an entire industrial project. We could tell our story, but we'd need 20 years. When we're asked, "Why STAR7?" we give only one response because we believe in the power of people.
Values-based organizational culture
Our values influence our business, our approach and our choices, every day.
Relationships
The customer is our focus. Thanks to our customers, we grow our skills, capabilities, and ambition. That's why we're constantly searching for the best possible outcome, with commitment and enthusiasm, in order to build a long-lasting relationship based on trust.
Responsibility
The opportunities and problems of others are ours as well. We believe that every one of us can make a difference through our work and our behavior, at the company and with customers. And we do everything we can to act accordingly.
Listening
To give valuable answers, we listen first. Our work is based on relationships between people, customers, and colleagues. We believe that only by listening to people with respect and sensitivity can we understand their problems and identify solutions.
Integration
We believe in the power of everyone. Our identity, our future, our growth, and our customers' growth are based on the integration of skills, viewpoints, talents and solutions.
Transparency
We are aware and direct when it comes to potential and limits. We believe in a sincere and honest approach as the ideal path to constructive, efficient and rapid engagement, capable of stimulating the free movement of ideas and achieving results.
Evolution
We never stop. We grow, learn, and constantly change in order to evolve with our customers and their projects in a fast-moving market.
Creativity
Imagining tomorrow is what drives us. Every day, we're committed to thinking of what hasn't yet been thought of, and we fuse creativity and technology to offer solutions that are new, simple, and valuable.
Join the Team
Join the STAR7 team
Our goal is to simplify the lives of people and companies, and every day we design and engineer new solutions to achieve this. If, like us, you believe in the value of ideas as an engine of change and innovation, find out why we need to get to know each other.