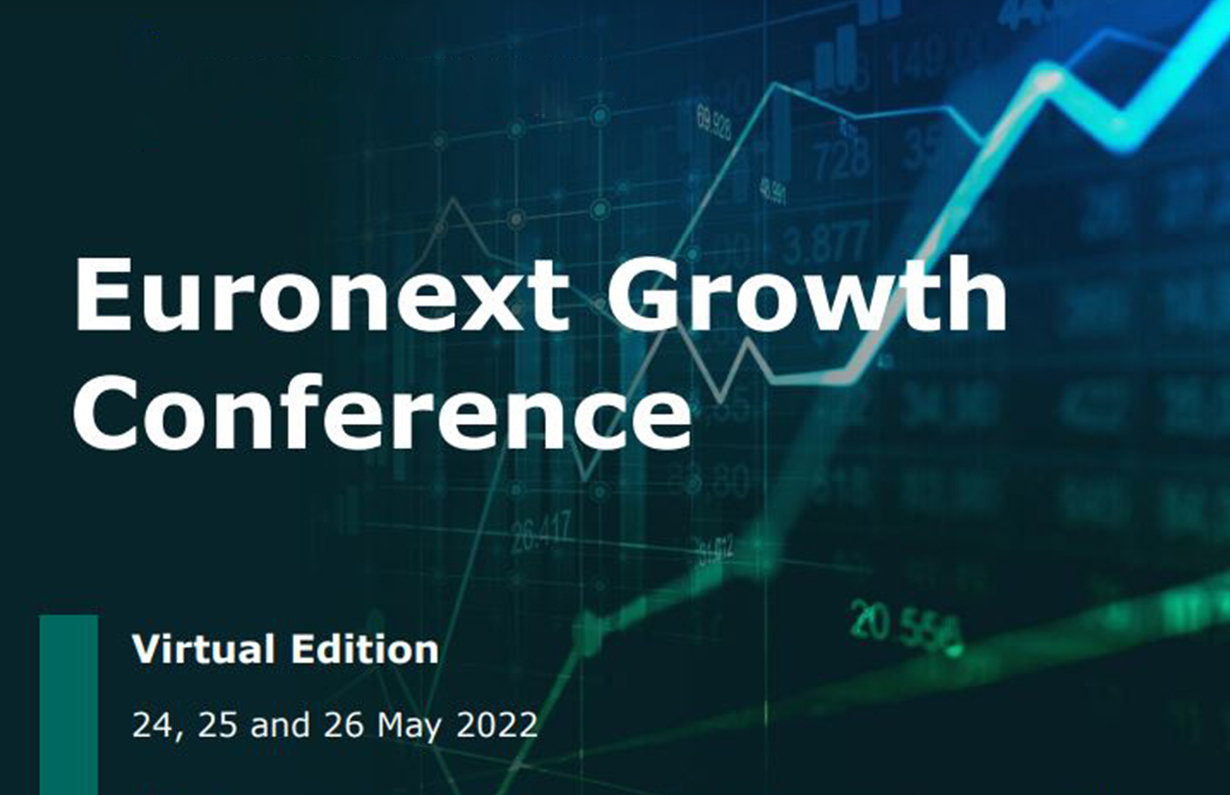 STAR7 to attend Virtual Euronext Growth Conference on 26 MAY 2022
PRESS RELEASE
STAR7 TO ATTEND VIRTUAL
EURONEXT GROWTH CONFERENCE ON 26 MAY 2022
Valle San Bartolomeo (Alessandria, Italy), 16 May 2022 – STAR7 (EGM: ticker STAR7) will be among the attendees at the Euronext Growth Conference organized by Borsa Italiana, part of the Euronext Group. STAR7 provides an integrated range of product-information services, from product and process engineering support to the creation and management of technical and marketing content, translation, printing and virtual experience.
The event, taking place in virtual form, will allow EGM companies to meet Italian and international institutional investors through one-on-one and group meetings.
Attending on behalf of STAR7 will be Lorenzo Mondo (Chairman and CEO), Matteo Gera (General Manager), and Paolo Castagno (CFO). 
The presentation will be available from 17 May on the company website, at https://www.star-7.com/en/investor-relations/presentations.
STAR7
For more than 20 years, STAR7 has served its customers as a leader in the product information sector. Support for product and process engineering, creating and managing technical content, as well as marketing, translation, printing and virtual experience: with its services, STAR7 is able to support the industrial activity of customers throughout the life cycle of the product, from the design phase to after-sales. The hallmark of STAR7 has always been an approach capable of combining specific know-how, technology and overall perspective to offer the best possible solutions to the needs of customers and the global market. This approach has seen STAR7 strike major partnerships with leading international companies, establishing it as a reliable and credible global partner. STAR7 is part of the STAR Group network.
www.star-7.com.
FOR MORE INFORMATION:
 
INVESTOR RELATIONS
investorrelations@star-7.com
Paolo Castagno, CFO and 
Investor Relations Manager
STAR7
Tel: +39 0131 198 8872
E-mail: paolo.castagno@star-7.com
Blue Arrow - IR Advisor
Maria Grazia Mantini
Mob: +41 78 723 6840 
E-mail: mariagrazia.mantini@bluearrow.ch
MEDIA RELATIONS
mediarelations@star-7.com
Piera Alasia, Chief Marketing Officer
STAR7
Tel: +39 0131 19788 
E-mail: piera.alasia@star-7.com
Spriano Communication & Partners - Press Office
Claudia Galeotti
Mob. +39 348 7308289
E-mail: cgaleotti@sprianocommunication.com
Fiorella Girardo
Mob: +39 348 857766
E-mail: fgirardo@sprianocommunication.com
Download the Press Release