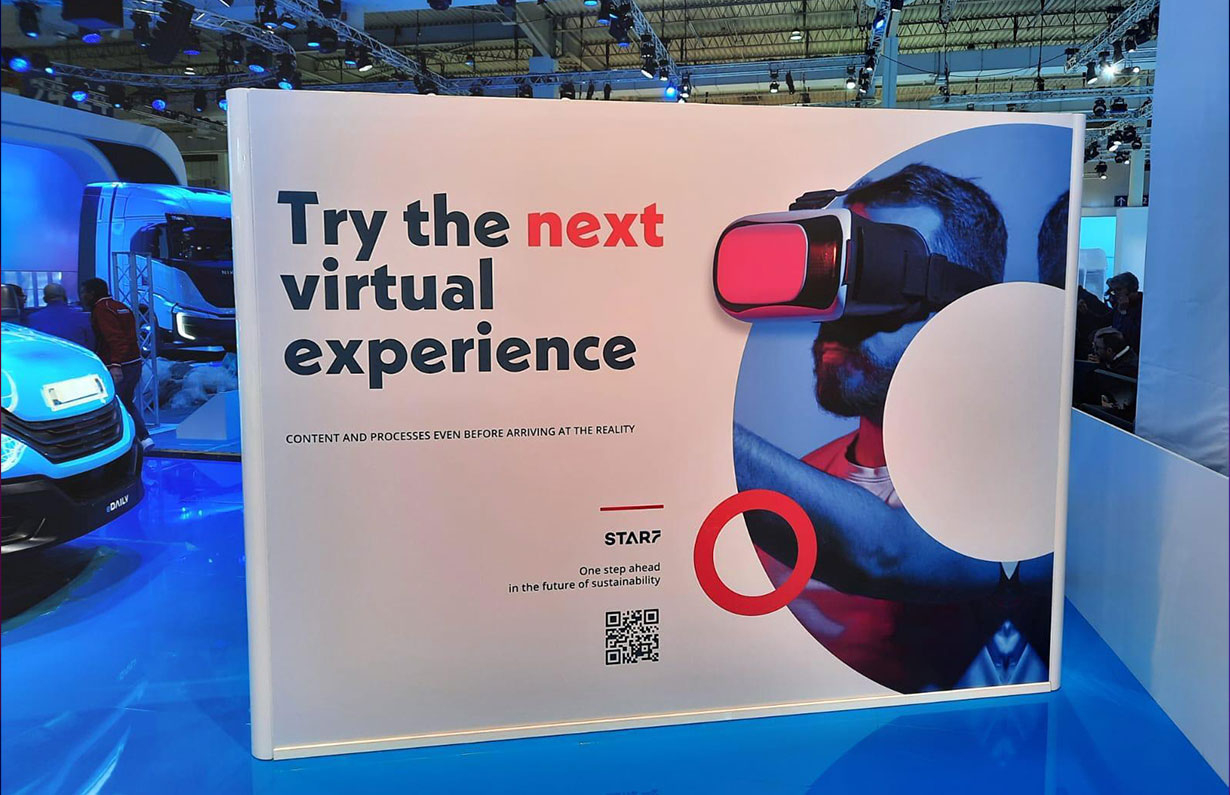 STAR7 and IVECO, together, at IAA Transportation 2022
From September 20 to 25, 2022, IAA Transportation is finally back on in Hanover, the biggest European trade fair dedicated to commercial transport. 1,400 exhibitors, from more than 40 countries, for an event that now represents an international point of reference in innovation for the entire sector and unmissable occasion for the big players, who present their most important innovations.
 
And this year we're going to be there too, for the first time at IAA Transportation and for the first time alongside IVECO, a leading commercial vehicles brand with which STAR7 has been collaborating for over 10 years.
 
There are many topics in the spotlight in this 2022 edition: following the break imposed by the pandemic, the event has reconfigured and evolved, now covering the entire spectrum of transport and logistics (no longer commercial vehicles alone, as a few years ago) with particular attention to innovative and sustainable solutions in the sector.
 
Fully in keeping with this new format, STAR7 is welcoming visitors to its space with two experiences created as part of the Virtual Reality IVECO Academy project, two solutions that explore and develop the potential of immersive and augmented reality applied to technical and sales training. 
 
Both experiences, designed by STAR7 and developed on the SHOWin3D platform, offer visitors the chance to interact with vehicles in a completely new, engaging way, which takes the barriers of space and time out of the equation and puts users at the center. The first, created for the e-Daily and Nikola vehicles, uses immersive virtual reality to explore and interact with the characteristics and components of the two vehicles. The second uses AR technology within a specially developed native application to show, with the physical vehicle in the frame on a mobile device, the hyperrealistic digital version of its most "hidden" components and allow users to interact with them.
 
Piqued your curiosity?
If you're in Hanover, come and see us. We'll welcome you at the IVECO stand, hall 24, Sustainability area.