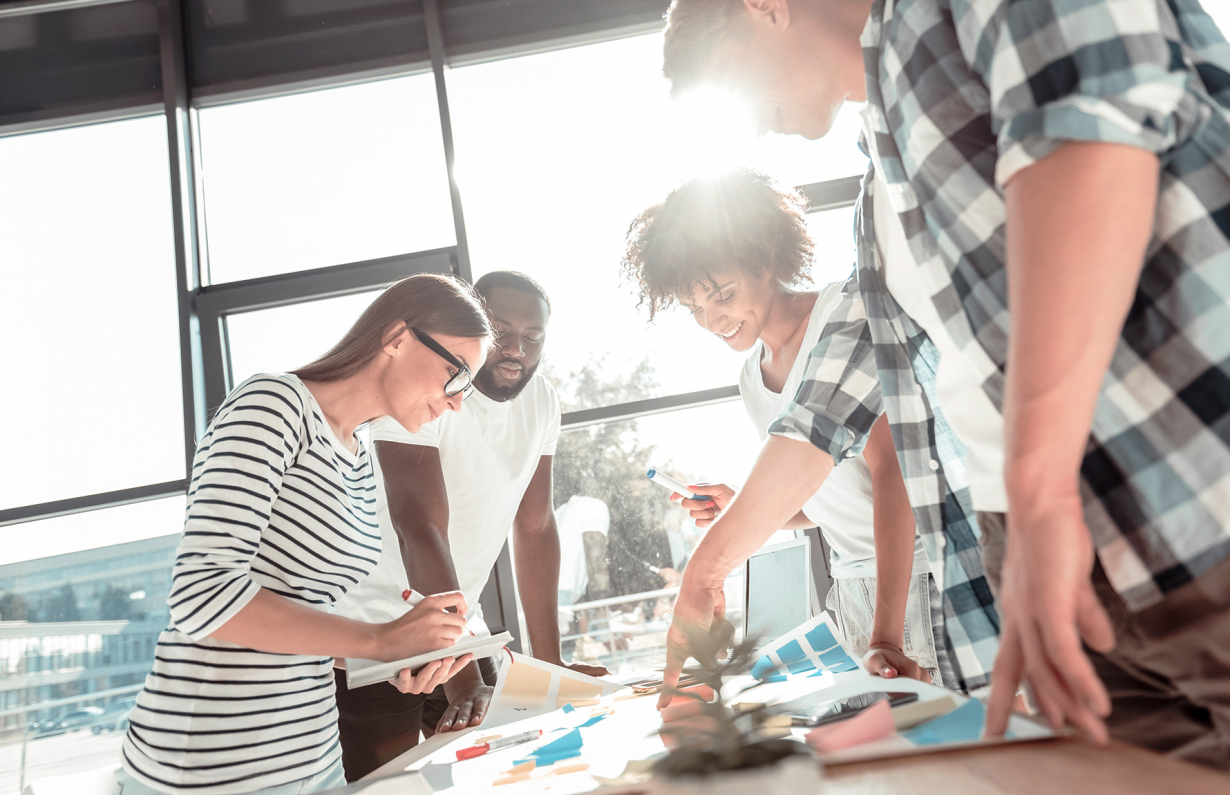 Careers
Company culture
We could tell you that STAR7's international projects make it a great springboard. We could have you visit our Creative Lab, let you actually touch our approach to R&D and how our state-of-the-art technologies come to be and develop. We could tell you how many words we've translated, and into how many languages, or tell you about the value of a single item of technical information in developing an entire industrial project. We could tell you our story, though it would take 20 years. But we have just one answer to the question "Why STAR7?" Because we believe in the power of people.
18 offices
around the world
The values underpinning the company culture
Our values influence our business, our approach and our choices, every day.
Relationship
We're centred on the customer. It's thanks to our customers that we grow in expertise, capacity and ambition. That's why we devote our constant efforts and enthusiasm to seeking the best possible result, for a relationship that's built to last, on trust.
Responsibility
Other people's opportunities and problems are ours too. We believe that the work and conduct of each one of us can make a difference, at our company and with our customers. And we do all we can to act accordingly.
Listening
We listen first, to give valuable answers. Our work is based on relationships between people, customers and colleagues. And we believe that only by listening to people with respect and sensitivity can we appreciate problems and identify solutions.
Integration
We believe in the strength of the whole. We've built our identity, our future, our growth and the growth of our customers on the integration of expertise, perspectives, talents and solutions.
Transparency
Conscious and direct, about potential and limitations. We believe in sincerity and fair-dealing as the fast-track to constructive, expeditious communication able to encourage the free exchange of ideas and get results.
Evolution
We never stand still. We grow, learn and change continuously to develop together with our clients and their projects in a fast-moving market.
Creativity
Envisioning tomorrow is the driving force that guides us. We strive every day to conceive what no one ever has before and put our creativity to work together with technology to offer simple, new solutions that are truly fit for purpose.
Your path at STAR7
At STAR7 we believe in the power of people. We're convinced that building up a cross-sectoral body of knowledge concerning new projects, customers and areas of expertise is fundamental in a career path that aims to increase the technical training, autonomy and responsibility of those who choose us.
The wide range of professional qualities required by our five service lines, together with our decision to respect and value the aptitudes and talents of each individual, translates in practice into the opportunity to grow in two directions: the first, managerial; the second, focusing on vertical competences, and therefore specialisation.
Whatever your ambition, if you enjoy challenges, join the STAR7 team and grow with us. Your potential is our strength, whatever it may be.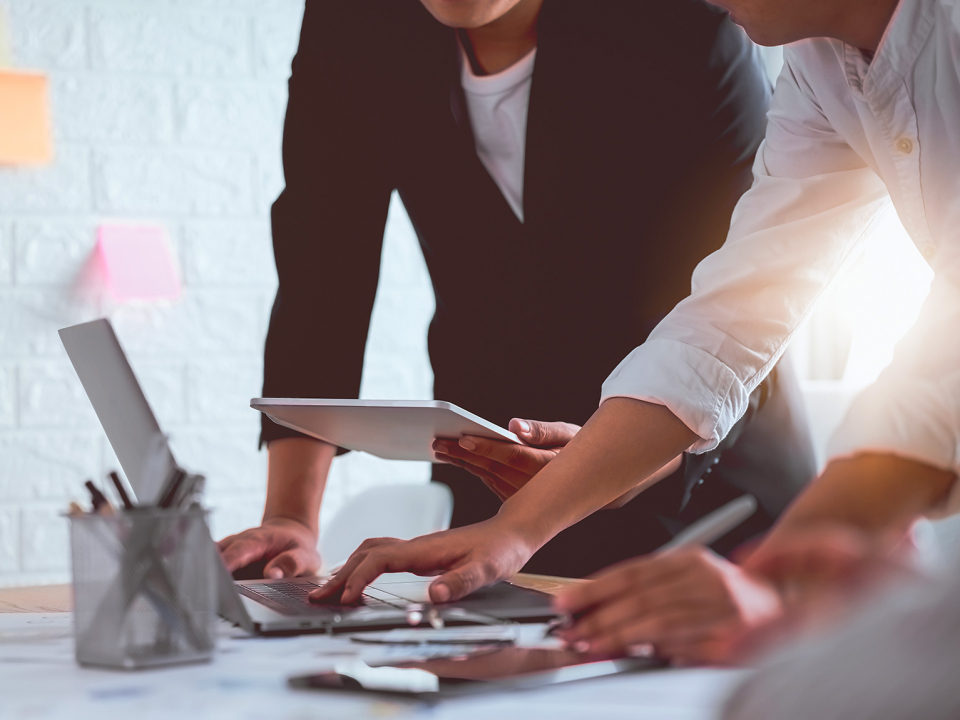 Are you an established professional?
If you want to become part of the global STAR7 family, find out which open positions could be right for you.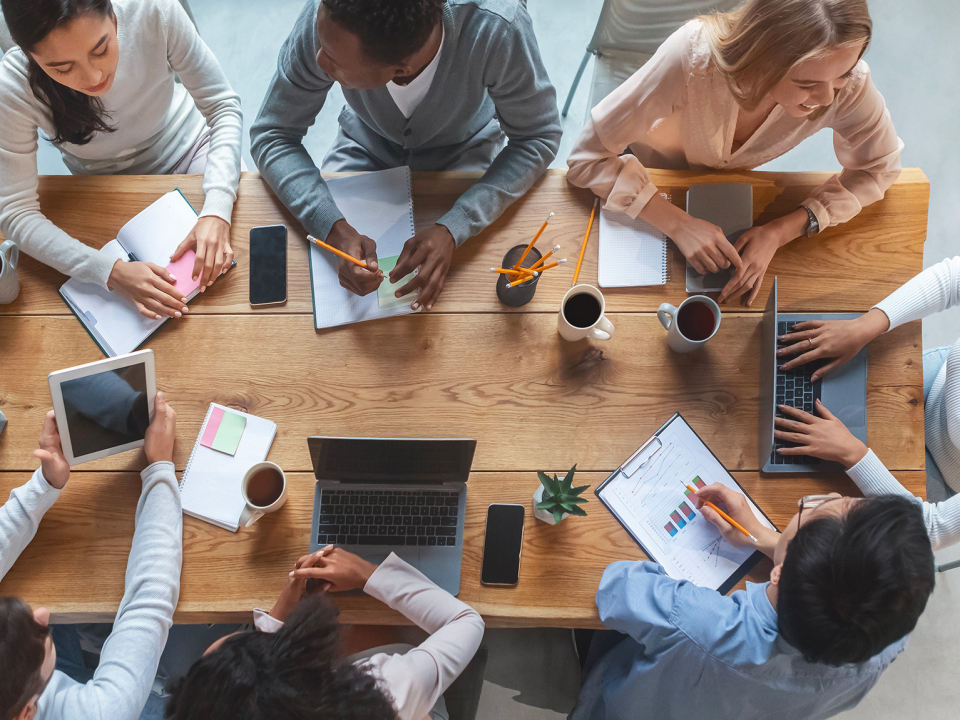 Are you a student or recent graduate?
We always look carefully at CVs from young people and recent graduates interested in joining our team with a view to future employment opportunities.